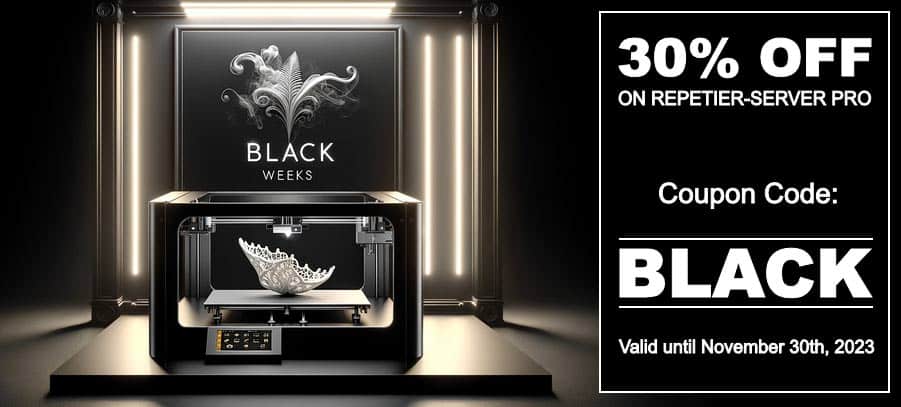 It is really easy to connect Repetier-Host with Repetier-Server.
Start Repetier-Server to set up your first printer.
After that click at the top right and open Global Settings.
Open Connectivity. Here you find all required data.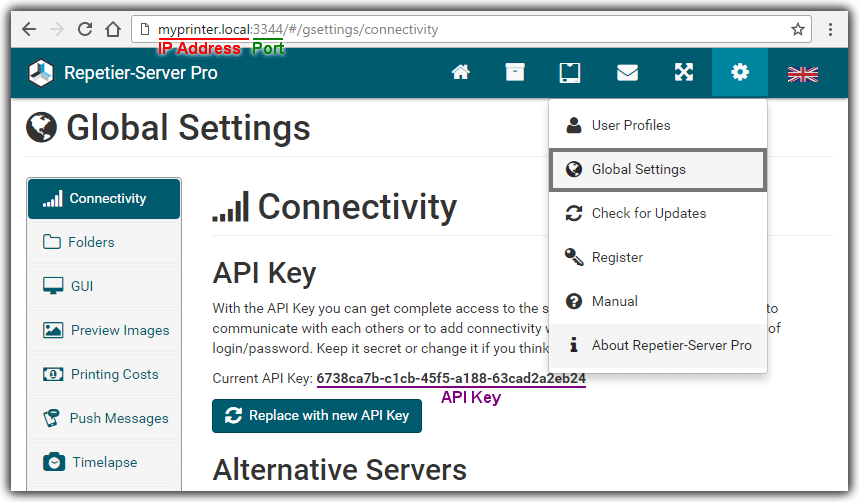 Start Repetier-Host and click Printer Settings.
Enter your printer name at the top at Printer.
Select Repetier-Server as Connector.
Enter your IP Address.
Enter your Port.
Enter the API Key.
Click Connect to continue. The host now connects to the server and reads the printer list.
Now you can select your Printer.
Click Copy Server Config Settings to import the printer settings.
Click OK to save.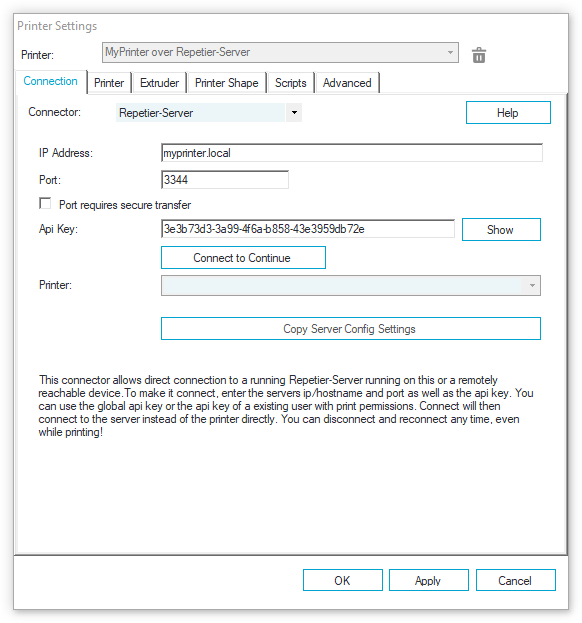 Note: If you have set up multiple users, each user receives a separate API Key. The API key you enter in Repetier-Host gets the same rights of the respective user. In any case the global API Key will always work.