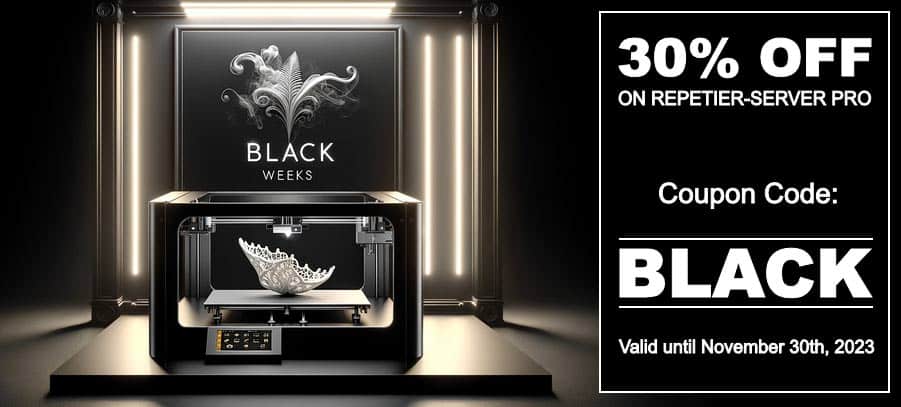 Connect 'em all
Connect multiple Repetier-Server instances simultaneously in one native Windows, Mac or Linux desktop app.
Easy upload
Easy upload g-codes from any slicer through watched file systems. Just store sliced g-code in the matching folder and it gets uploaded or printed immediately.
Quick overview
Monitor all printers on the start screen with quick preview and webcam images.
Get Repetier-Server messages as system notifictions on supported operating systems.
Detailed view
Essential control functions like g-code list, printing queue, webcam and console are for all printers included.
Quick access
Open the original Repetier-Server web interface for each printer with one click.
Easy backup
Backup any connected Repetier-Server completely or only selected parts.
Printer Control
Control your printer manually. You can see print progress, exclude regions from being printed, chance temperatures, fans or positions and change filament.
Webcams
See all webcam images on your dashboard and control all your prints.
G-Code Editor
Edit g-codes e.g. to change temperatures, get a layerwise 2d preview and rendered 3d preview images.
Print Logs
View, download and delete all print logs for all your printers.
History
History table for your activity overview including detailed PDF print reports.
Download Repetier-Server Monitor
System requirements
Windows 7 and higher (64 bit), Mac OS X 10.10 and higher and Linux (64 bit)
200 MB disc storage
Repetier-Server 0.92.2 or higher (PRO or OEM)