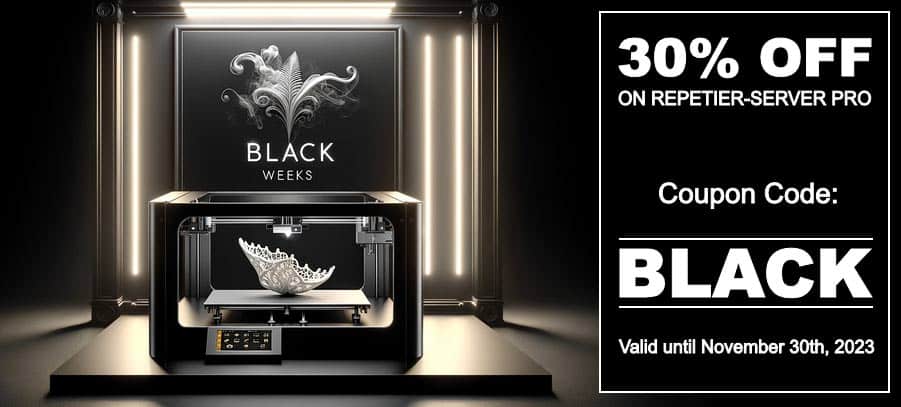 If you're curious about how 3D printing, in conjunction with Repetier-Server, can transform and streamline your workflow as an architect, allowing you to save both time and money while boosting your competitiveness, then take a moment to read this page carefully. Decide for yourself if you're ready to operate at a whole new level.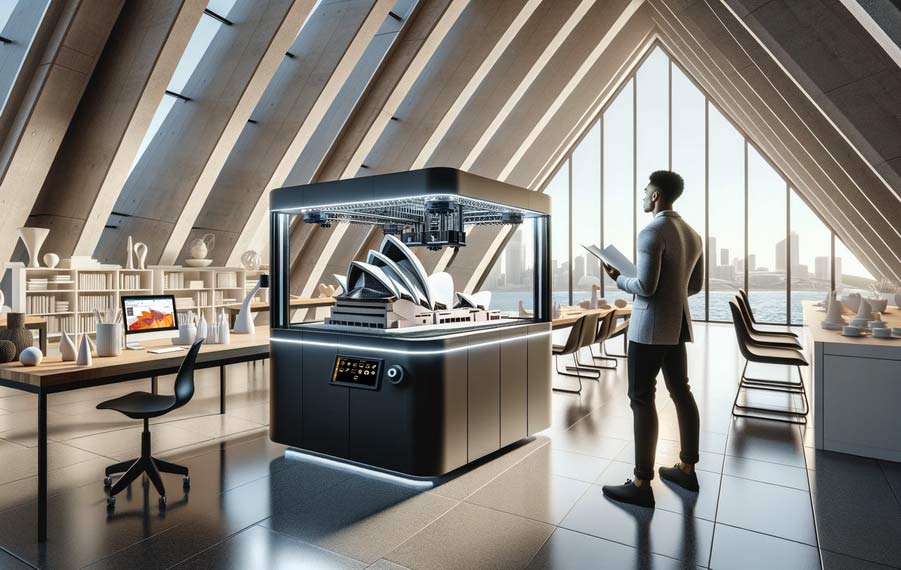 In today's architecture, affordable 3D printing has become an essential tool for creating true-to-scale miniature models. Gone are the days when this process relied on expensive and time-consuming architectural model builders. Nowadays, a single printer can swiftly produce entire buildings with remarkable quality and a rich spectrum of colors.
This is where Repetier-Server steps in. We take charge of your entire fleet of printers, oversee your models, and provide visualizations to ensure that everything aligns precisely with your vision, sparing you from costly misprints. Repetier-Server is your reliable partner in unleashing the full potential of your 3D printers.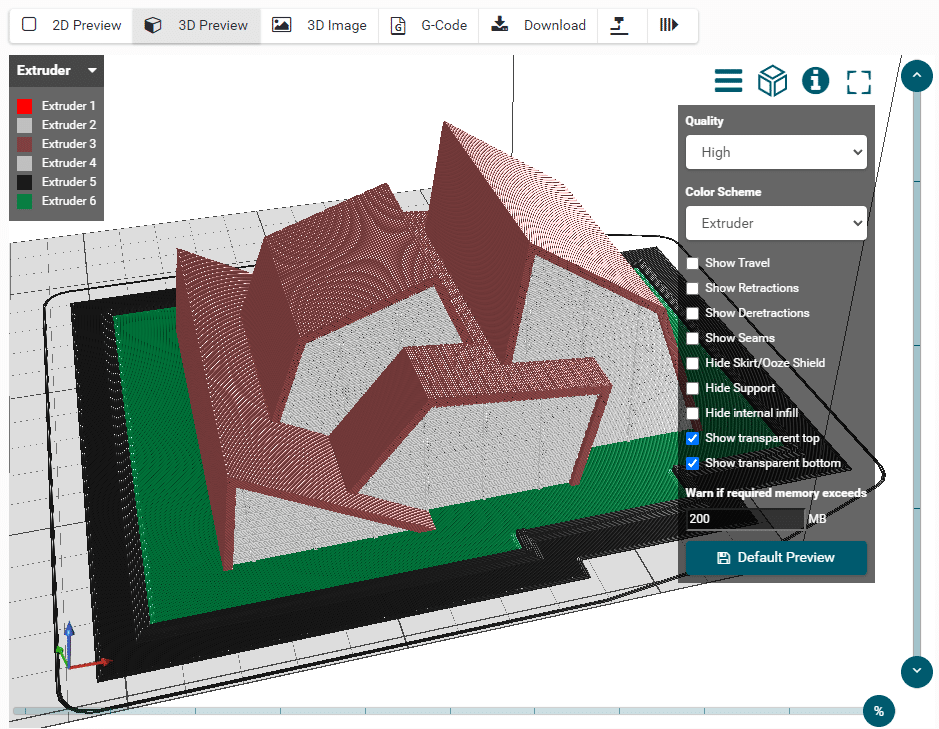 Repetier-Server offers a variety of significant advantages:
Centralized 3D Printer Control: With Repetier-Server, you can effortlessly manage and oversee all your 3D printers, regardless of their make, through a unified software platform.
Efficient Model Management: Streamline your organization by neatly arranging 3D models within projects, complete with previews and 3D views, ensuring easy access at all times.
Vivid 3D G-Code Previews: Colorful 3D renderings of G-Code print files empower you to detect slicing errors prior to commencing the printing process.
Extruder Color Assignment: Thanks to the 3D view, you can easily designate the appropriate colors to specific extruders, thus averting expensive errors during extruder setup.
Monitoring and Time-Lapse Videos: Keep a watchful eye on your prints with webcam monitoring and the option to create captivating time-lapse videos that document the printing journey.
Print Cost Estimation: Gain insight into the cost of your printed object before initiating the print.
These new capabilities provide architects with fresh avenues for model creation and presentation of their work.
Use this to your advantage
You can even use this as a unique selling point by offering 3D prints of your clients' properties. This will elevate customer satisfaction and result in increased referrals. Most clients will proudly keep and showcase your 3D models, ensuring your work becomes a conversational centerpiece on every occasion. Personal recommendations remain the most effective and cost-efficient form of promotion.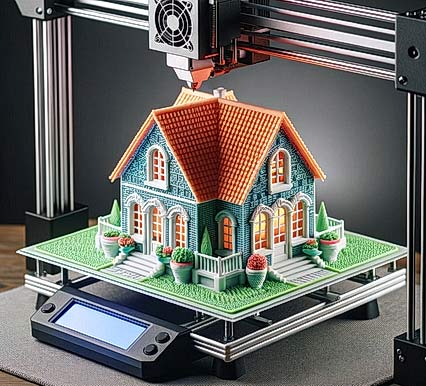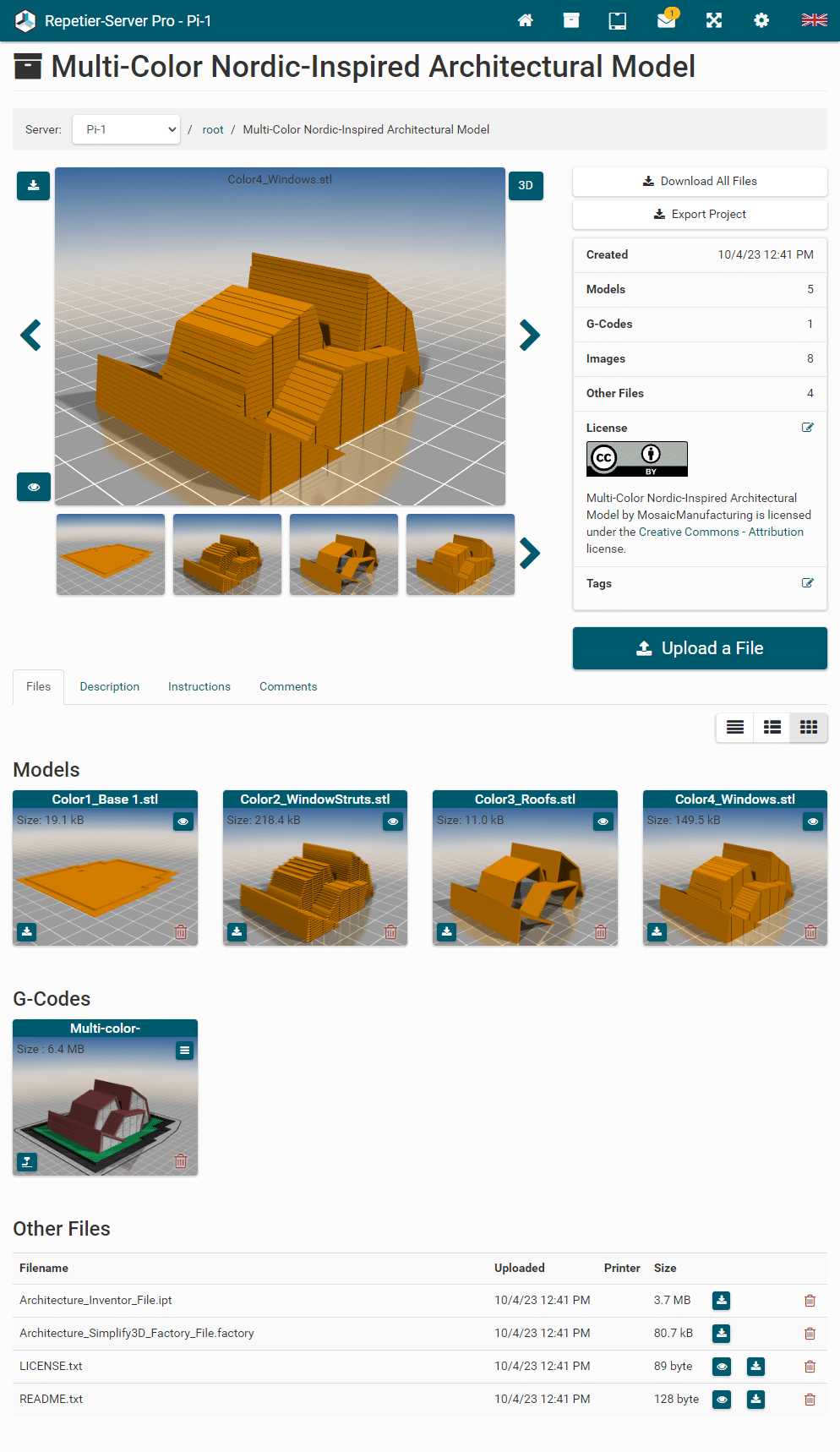 Key factors to consider when buying a 3D printer
The proliferation of 3D printers has made affordable, high-quality models available from various manufacturers. To ensure a smooth entry into 3D printing, it's essential to consider the following factors:
Print Size Requirements: Determine the desired dimensions of your final models. Larger models necessitate a 3D printer with a correspondingly larger build volume.
Multi-Color Printing: If you intend to create multi-colored models, ensure the printer is equipped with either multiple extruders or an automatic filament change system.
Material and Color Flexibility: To maintain versatility in material and color choices, opt for a printer that uses standard filament rather than expensive proprietary options from the manufacturer.
Software Compatibility: Verify that the printer is compatible with external software such as Repetier-Server. This ensures access to the latest developments and enables you to manage and control all your printers, regardless of their make, through a single application.
CE Certification: For businesses, it's crucial to confirm that the 3D printer bears a CE marking, ensuring compliance with EU regulations.
Support and Spare Parts: Should you require assistance or replacement parts in the future, purchase from established companies specializing in these aspects to guarantee reliable support.